Surface-to-Air Missile Systems 2023 Conference - China Threats
Sept. 19-21 | Huntsville, AL

Join us at the SAMs 2023 Conference - China Threats, Sept. 19-21, and gain a comprehensive understanding of Chinese SAMs capabilities and developments.

Why should you attend the SAMs 2023 Conference?

In-depth analysis: Gain valuable insights from expert speakers into the capabilities of Chinese SAMs and their potential impact on national security as well as the latest developments in SAM technology and near-term projections to help you stay ahead of the curve.

Networking opportunities: Connect with industry leaders, fellow professionals and government officials dedicated to fortifying our defense against air threats. Indulge in thought-provoking conversations, share insights and establish valuable connections.
Limited seats are available, and this conference sells out fast! Whether you're involved in the design, development, testing, evaluation or employment of electronic warfare systems, techniques and tactics, this event is tailored to meet your needs. Register now to secure your spot before it's too late!
Expand your reach and forge valuable connections when you partner with AOC. Showcase your brand and engage with a highly targeted audience actively involved in the field. Don't miss out on this opportunity to elevate your presence in the industry. Explore our sponsorship opportunities now.

Educating and informing the Electromagnetic Warfare community is at the heart of AOC's mission. As the leader in training EMSO and EW professionals worldwide, AOC offers a wide selection of professional development courses and webinars on various topics led by experts in the field.

Be at the forefront of educating the men and women in the EW/EMSO industry and submit a proposal to instruct our next live webinar.

AOC has chosen Advancing EMS Superiority Through Strategic Alliances and Partnerships as the theme for its 60th Annual International Symposium and Convention. The event includes main stage and breakout sessions as well as nine technical sessions featuring subject matter experts from the military, academia and industry. If you're a professional with original, unclassified information related to electronic warfare or information operations, you're encouraged to submit your abstract. This is an excellent opportunity to share your expertise and contribute to the conversation on advancing EMS superiority.
Submission deadline: July 31

Electromagnetic Spectrum Conflict in Space - Threats To C4ISR
July 6 | 2 p.m. ET
This webinar will provide an overview to the space-based platforms that support C4ISR and PNT together with a range of EM Spectrum weapons that could cause a denial or degradation of service to military and essential commercial users. These weapons include EM Pulse, directed energy, jamming, close-proximity laser and cyber. The webinar will conclude with a discussion on preventative measures to mitigate the effectiveness of these weapons and an overview to 'kinetic kill satellites' currently being employed by the Chinese and Russian governments.

[Course] Principles of ESM Analysis
Nov. 6-9 | Instructor: Dr. Sue Robertson
This course equips ESM analysts with the information and techniques to determine and optimise the performance of ESM systems. It begins with a description of the electromagnetic environment, specifically what radars "look like" to an ESM system.
Equipment considerations include types of ESM receivers and antenna configurations, sensitivity requirements and parameter measurements. A session on ESM processing includes techniques for Direction of Arrival Measurement, Radar Pulse Deinterleaving and Radar Location Calculations. Methods for determining and visualising ESM Performance analysis are described and ESM testing in the real world is considered in detail with examples from specific geographic areas.
ESM Radar Library construction and Radar identification optimisation are important functions of the ESM system and novel methods for accomplishing these tasks are considered. Some common issues with ESM systems including multi-tracking, over-merging of track, Direction of Arrival errors and Multipath are described and solutions for these common problems are offered.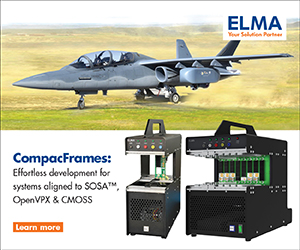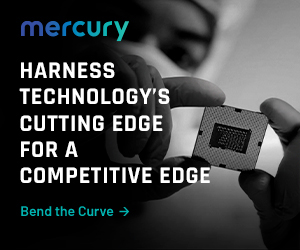 Mastering the Electromagnetic Spectrum: Insights from EW Experts

At AOC Europe, EW experts gathered to discuss the most significant challenges and potential solutions for achieving multi-domain integration. In this episode, Ken Miller speaks with some of these experts to walk us through the main takeaways from the first day of the conference.

Ken and the guests discuss achieving integration in coalition operations, the role of EMSO in multi-domain operations and the need for consistent and adaptive training in EMSO. Guests include Colonel Jeff Fisher, John Knowles, Brian Hinkley and Marc Magram.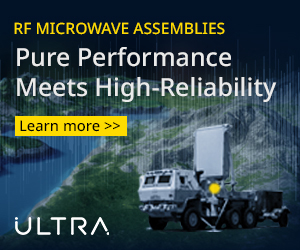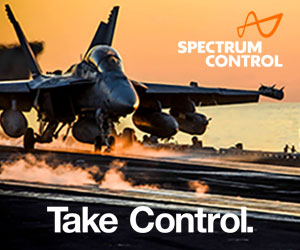 If you're looking for talented candidates for internships, post your open positions today! As part of our commitment to the growth of the EW talent pool, we're offering free internship postings for AOC Industry Members.
Just log into your account, hit "post a job" and select the internship posting product.

The Association of Old Crows is pleased to provide its online Career Center – the premier resource to connect career opportunities with highly qualified EW, EMSO, CEMA, SIGINT, ELINT & IO talent. You can access the AOC Career Center at https://careers.crows.org.
Featured Jobs
• Cyber Director — Leidos — Columbia, Maryland, United States
• Chief Operations Officer — Photonis Defense — Lancaster, Pennsylvania, United States