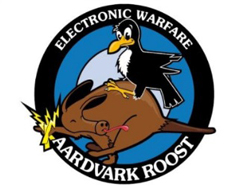 NEXT WEEK! Aardvark Roost Biennial Conference: African Electronic Warfare on the Rise
The AOC Aardvark Roost is holding its biennial EW International Conference and Exhibition on November 3-4, 2015 at the CSIR International Convention Centre in Pretoria, South Africa. The event is supported and sponsored by Armscor, CSIR, Saab and GEW Technologies.
The keynote address will be given by Lt. Gen. Derick MGwebi SD, SM, MMM, Chief – Joint Operations, South African National Defence Force, South Africa. Presenters from South Africa, Uganda, Malaysia, Australia, Switzerland, USA and India are set to provide stimulating and lively topics from EW strategies, diverse EW operations, IEDs and emerging technologies.
The Aardvark Roost conference and exhibition is held in association with its logistics partner, Tangent Link Ltd and further information on attending, exhibiting or sponsoring the event can be found at
www.aardvarkaoc.co.za
and
www.tangentlink.com
.
---