Print this Article | Send to Colleague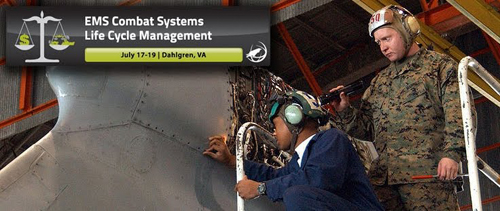 NEXT WEEK: Maintain EMS Dominance in Tight Budget Environments! Attend the EW Combat Systems Life Cycle Management Conference, July 17-19
Today's EW combat systems are expensive and likely to remain in the DoD's inventory longer as downturned budgets struggle to procure replacement systems. To ensure these systems remain effective, both performance insertion and cost reduction will be critically important to EW's future. This conference will discuss in depth how all the services and other DoD agencies insert performance enhancements into legacy systems. We will discuss cost reduction concepts, including combat systems integration, and use, as a case study, the Navy's new product-line approach to improve the vertical integration of its EW systems.
KEYNOTE SPEAKERS:
Congressman Rob Wittman

, Virginia's First Congressional District, 112th Congress
Jaymie Durnan,
Senior Advisor to the Principal Deputy Assistant Secretary of Defense Research & Engineering, The Pentagon, Washington, D.C.