What's New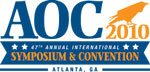 Early Bird Registration Discounts for the AOC Convention End Saturday!

Register now for the AOC 47th Annual International Symposium & Convention, October 3-7, in Atlanta, GA, and take advantage of lower rates. But don't delay because the discounts end this Saturday,
July 31
. You can also save by pre-registering for on-site courses. Several days of courses are available (see the Calendar of Events), so don't miss this chance to take a professional development course while at the convention.
More information
AOC 47th Annual Symposium & Convention: Join the NEW Exhibit Wing
Looking for increased visibility at the AOC 47th Annual International Symposium & Convention, October 3-7, in Atlanta, GA. Our various sponsorship opportunities can put your brand in front of attendees all day long. From sponsored coffee breaks that highlight your company to the NEW Exhibit Wing, which offers additional on-site exhibit space options and the new Virtual Trade Show, the AOC's online companion to the convention, companies can share their products and services with the AOC community before, during and after the Convention. Contact Stew Taylor, taylor@crows.org, to customize your plan and take advantage of these unique offerings.
Pick up the Essentials of Electronic Warfare

Get the
Essentials of Electronic Warfare Book: What Every Crow Should Know
, which covers the entry-level knowledge for new Crows coming into the community. The AOC is working to establish an entry-level certification program and the book is designed to be a baseline reference. Books are $30. Order the EEW Book on-line at the AOC Store or by calling the membership department at (703) 549-1600.
Learn More...
August 24-26: 12th Space Protection Conference
The 12th Annual Space Protection Conference at Kirtland AFB is just around the corner, so register today. The conference will focus on existing and future technologies for space protection. The first two days (24-25 August) will be held at the Secret, US Only level. A third day session will be held on 26 August for those with appropriate clearances, so register now!
Learn More...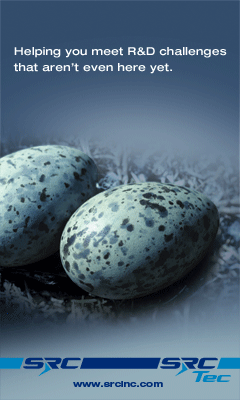 AOC News
AOC Election Ends Saturday: Vote Now!
Vote for the newest members of the AOC Board of Directors. Click
here
to vote, or access the online election through the link at
www.crows.org
. The election continues online, but only through Saturday, July 31, so make sure to get your vote in today!
Post Your Résumé at the AOC Career Center
Post your résumé on AOC Career Center, located at
http://jobs.crows.org
! Even if you are not currently looking for a new job, it makes sense to post your résumé -- you never know what opportunities might be available. And your participation attracts more and better job listings, improves the career prospects of your fellow members and strengthens your professional community at large. The AOC Career Center offers FREE and confidential résumé posting, job search control, easy job application, the ability to save jobs and much more.
Help us help you. Visit AOC Career Center today and post your résumé!
Burglars Don't Take Vacations: Protect Your Home
While you're away on vacation, the last thing you want to worry about is burglars invading your home and stealing your personal belongings. So before you leave, take these precautions. They'll help protect your property and give you peace of mind.
Learn More...
CTT, Inc.
At the Heart of Next Generation Electronic Defense Systems: 0.1-20 GHz LNAs, 0.2-100W PAs, Special Purpose Amplifiers, Contract Manufacturing.
http://www.cttinc.com
Assemblies, Inc.
25 years of manufacturing high performance microwave cable assemblies with low attenuation at frequencies up to 65 GHz.
http://www.assembliesinc.net
Clausewitz Technology
Buck Clemons is your answer for face-to-face marketing with the US Army and Redstone Arsenal communities. We specialize in Electronic Warfare and Army Aviation operations, both manned and unmanned.
http://www.clausewitztechnology.com