What's New
TWO WEEKS AWAY: Operationalizing Intelligence in Electronic Warfare for the 21st Century, July 27-28
This Classified, US Only level conference provides AOC members with a unique opportunity to discuss EW with the intelligence professionals who actually perform the analysis and production. The technical program chair for the Conference is
Craig "Magnum" Harm, Col, USAF (Ret)
. Four sessions cover everything from perspectives and technology to systems and overall solutions gathered from the Conference proceedings. Time is running out, so register for this important Conference today!
Click here for Agenda and Registration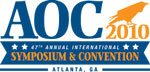 AOC 47th Annual Symposium & Convention: Join the Virtual Trade Show
Though the exhibit floor has sold out, your company can still participate in the AOC 47th Annual International Symposium & Convention, October 3-7, in Atlanta, Georgia. Through the new Virtual Trade Show, the AOC's online companion to the convention, companies can share their products and services with the AOC community. Contact Stew Taylor, taylor@crows.org, to participate in this unique offering.
AOC Convention Registration Open Now!

Early registration discounts are available for the AOC 47th Annual International Symposium & Convention, October 3-7, in Atlanta, Georgia. Registration is open now, so take advantage of lower rates if you register by July 31. You can also save by pre-registering for on-site courses. Several days of courses are available (see the Calendar of Events), so don't miss this chance to take a professional development course while at the convention.
More information
August 24-26: 12th Annual Space Protection Conference
The 12th Annual Space Protection Conference comes to Kirtland AFB August 24-26. The conference will focus on existing and future technologies for space protection, with session topics including: Threats to US Space Systems, Next Generation Space Systems and Technologies, Space Situational Awareness Technologies, Defensive Space Control Systems and more. The first two days (24-25 August) will be held at the Secret, US Only level. A third day session will be held on 26 August for those with appropriate clearances, so register now!
Learn More...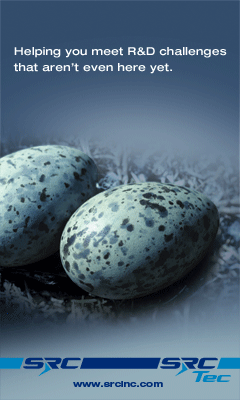 AOC News
VOTE NOW in the 2010 AOC Elections
Vote for the newest members of the AOC Board of Directors. Click
here
to vote, or access the online election through the link at
www.crows.org
. The election continues online through July 31, so vote today!
Susquehanna Roost Hosts Cruise
The Susquehanna Roost is hosting a Family Riverboat Cruise from Havre de Grace, MD, on Sunday, August 22. RSVP by August 6.
Learn More...
Video of Gen. Elder Discussing the AOC White Paper
The Association of Old Crows (AOC) has released a new report titled "21st Century Electronic Warfare," written by Lt Gen Robert Elder, Jr., USAF (ret.). You can view Gen Elder discussing the paper in an exclusive video free to AOC members in the AOC Learning Center.
Click
here
to preview the video
CTT, Inc.
At the Heart of Next Generation Electronic Defense Systems: 0.1-20 GHz LNAs, 0.2-100W PAs, Special Purpose Amplifiers, Contract Manufacturing.
http://www.cttinc.com
Assemblies, Inc.
25 years of manufacturing high performance microwave cable assemblies with low attenuation at frequencies up to 65 GHz.
http://www.assembliesinc.net
Clausewitz Technology
Buck Clemons is your answer for face-to-face marketing with the US Army and Redstone Arsenal communities. We specialize in Electronic Warfare and Army Aviation operations, both manned and unmanned.
http://www.clausewitztechnology.com