What's New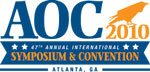 AOC 47th Annual Symposium & Convention: Show Floor Sold Out!
The exhibit show floor has completely sold out for the AOC 47th Annual International Symposium & Convention, October 3-7, in Atlanta, Georgia. But your company can still reach EW professionals through the Virtual Trade Show, the AOC's new online companion to the Convention. Contact Stew Taylor, taylor@crows.org, to participate in this unique offering.
AOC Convention Registration Opens Friday!

Early registration discounts are available for the AOC 47th Annual International Symposium & Convention, October 3-7, in Atlanta, Georgia. Registration opens Friday, so take advantage of lower rates if you register by July 31. You can also save by pre-registering for on-site courses. Several days of courses are available (see the Calendar of Events), so don't miss this chance to take a professional development course while at the Convention.
More information
July 27-28: Operationalizing Intelligence in Electronic Warfare for the 21st Century
This Classified, US Only level conference provides AOC members with a unique opportunity to discuss EW with the intelligence professionals who actually perform the analysis and production. The technical program chair for the Conference is
Craig "Magnum" Harm, Col, USAF (Ret)
.
Session 1, Perspectives, features views from both EW users and analysts, and is chaired by Col Henry "Hndshk" Toussaint, Director JEWD.
Session 2, Technology, is chaired by Jonathan Smith, NASIC, and looks at the emerging technologies and how they apply to EW.
Session 3, Systems, looks at the new systems deployed and in development and is chaired by Colonel Joe "Haiji" Skaja, Chief, Electronic Warfare, Information Operations, and Directed Energy Division HQ ACC/A8I.
Session 4, chaired by Mr. Craig Harm, looks at Conference results and the way forward to ensure key Conference objectives are advanced.
August 24-26: 12th Space Protection Conference
The 12th Annual Space Protection Conference is calling for presenters for the August 24-26 conference at Kirtland AFB. The conference will focus on existing and future technologies for space protection. The first two days (24-25 August) will be held at the Secret, US Only level. A third day session will be held on 26 August for those with appropriate clearances, so register now!
Learn More...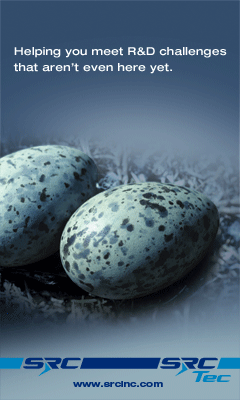 AOC News
VOTE NOW: AOC Elections Open
It's time to vote for the newest members of the AOC Board of Directors. Click
here
to vote, or access the online election through the link at
www.crows.org
. The election continues online through July 31, so vote today!
Video of Gen. Elder Discussing the AOC White Paper
The Association of Old Crows (AOC) has released a new report titled "21st Century Electronic Warfare," written by Lt Gen Robert Elder, Jr., USAF (ret.). You can view Gen Elder discussing the paper in an exclusive video free to AOC members in the AOC Learning Center.
Click
here
to preview the video
CTT, Inc.
At the Heart of Next Generation Electronic Defense Systems: 0.1-20 GHz LNAs, 0.2-100W PAs, Special Purpose Amplifiers, Contract Manufacturing.
http://www.cttinc.com
Assemblies, Inc.
25 years of manufacturing high performance microwave cable assemblies with low attenuation at frequencies up to 65 GHz.
http://www.assembliesinc.net