What's New

There's still time. Come and register on-site at the D.C. Convention Center to get the latest information on what's coming for USCYBERCOM, the future for Cyber & EW and much more. Uniformed military and students attend for free.
Learn More...
May 25-27: Register for the 37th Annual EW Symposium at NAS Whidbey Island
Registration is now open for the 37th Annual EW Symposium, May 25-27 at NAS Whidbey Island. This year's theme is "Electronic Attack for Spectrum Superiority in Support of Fleet and Combatant Commanders." AOC Scholarship Banquet guest speaker is CAPT Mark Darrah (PMA-265). The symposium is classified SECRET/NOFORN.
Learn More...
Access the May

JED

Digital Edition
The
May

JED
is available now, but you can read any edition of
JED
since January 2009 online in our interactive digital format. View any past issue while in any current issue by clicking the ARCHIVES button at the top. You can also perform a keyword search of the current edition or all past editions by clicking SEARCH. Click SAVE to download an offline copy to your desktop. Each edition requires your username and password. You may also use this courtesy password for access to the
May edition
only:
Username: MayJED
Password: crow0510

Read the Spring

IO Journal
Just in time for InfowarCon 2010, the newest edition of the
IO Journal
– your resource for the most cutting edge journal articles on information operations – is now available for download or in our interactive digital format.
Click
here
to access the digital magazine
Click
here
to download a PDF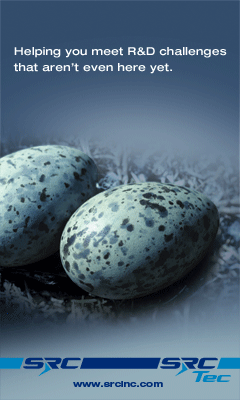 AOC News
NEXT WEEK: AOC Releases White Paper: Fundamental Principles for 21st Century EW
The AOC's new white paper,
Fundamental Principles on 21st Century Electronic Warfare
, authored by Lt Gen Robert J. Elder (USAF, Ret.), received an early viewing this week at the AOC/Shephard EW2010 Conference in Berlin, Germany. The white paper provides practitioners in all warfighting domains with a fundamental way of thinking about EW in an age of increased eletromagnetic spectrum (EMS) dependancy. Video of General Elder dicussing the white paper will be available next week at
www.crows.org
, or look for links in next Wednesday's edition of eCrow.
AOC Convention: Call for Papers Submission Deadline is May 31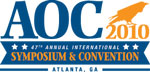 The AOC is soliciting papers for the 47th International Symposium and Convention, Oct. 3-7, 2010, in Atlanta, Ga., the theme of which is "Electronic Warfare in a Changing Environment." Papers are due by May 31, 2010.
Learn More...

Become an AOC Instructor: Apply Today!
Your Association of Old Crows treasures its heritage, one with a strong foundation in providing relevant education to members of this community. As "New Crows" join our ranks, it's critical that we continue to provide professional education to help them mature and lead us to greater success in this increasingly complex and demanding electromagnetic environment.
Learn More...
CTT, Inc.
At the Heart of Next Generation Electronic Defense Systems: 0.1-20 GHz LNAs, 0.2-100W PAs, Special Purpose Amplifiers, Contract Manufacturing.
http://www.cttinc.com
Assemblies, Inc.
25 years of manufacturing high performance microwave cable assemblies with low attenuation at frequencies up to 65 GHz.
http://www.assembliesinc.net