Print this Article | Send to Colleague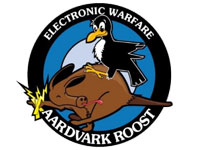 AARDVARK ROOST CHAPTER: EW South Africa 2017, International Conference and Exhibition, November 6-8
The Association of Old Crows (AOC) Aardvark Roost Chapter is hosting the Electronic Warfare South Africa 2017 International Conference & Exhibition from 6 to 8 November 2017 at the CSIR International Convention Centre in Pretoria, South Africa. EW South Africa 2017 will be the premier event to enhance your networking with military leaders, policy makers and electronic warfare practitioners. The exhibition running alongside the conference allows visitors to meet with industry solutions providers and to see demonstrations of the latest innovations and technologies shaping the future of electromagnetic operations.
We would like to take this opportunity to invite you to join a global audience of EW military, government and industry stakeholders at this international defence forum.
We encourage you to take advantage of engagement opportunities presented by the forthcoming event such as an array of sponsorship options, exhibition and delegate packages. For information in this regard please consult the event sponsorship and exhibitor prospectus below, or contact Conference Consultancy, Mrs Corné Engelbrecht at +27 (0)12 349 2301 or corne@confsa.co.za.
More information
---