Print this Article | Send to Colleague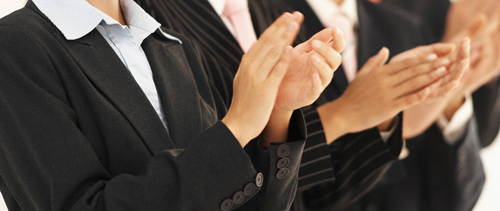 2017 AWARD NOMINATIONS: Recognize Colleagues and Units by May 1
Honor those who have furthered the discipline of Electronic Warfare (EW), Information Operations (IO), Electromagnetic Spectrum Operations (EMSO) and the AOC! Both individually and collectively, you have the knowledge and experience in the Electromagnetic Spectrum community, so you are among the best qualified judges of those accomplishments that deserve international recognition. Whether it be for a single outstanding contribution or unit achievement, an act of courage or heroism or long and valued service that has pushed the frontiers of EMS technology and its applications, we want to receive your nomination!
Recognize your colleagues by nominating someone for one or more of the AOC's 2017 individual or unit awards.
Head to crows.org to view all the awards and full descriptions. You can nominate a person/unit for more than one award, if you so choose. Download the nomination form from crows.org and fill one out for each recipient you would like to nominate.
Nomination forms are due by
May 1st, 2017
. Don't wait, nominate someone today.
Nomination Form
---