Print this Article | Send to Colleague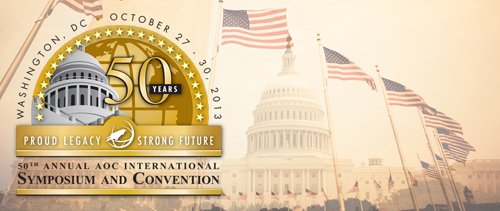 REGISTER
ON-SITE NEXT WEEK – Join Us at the 50th Annual AOC International Symposium and Convention; Military and Government Attend FREE
KEYNOTE SPEAKERS: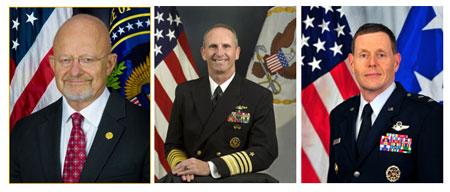 The Honorable James Clapper,
Director of National Intelligence


Intelligence Integration – Past, Present and Future





Adm. Jonathan W. Greenert

, Chief of Naval Operations


Imminent Domain 2014





Major Gen. Robert E. Wheeler

, USAF, Deputy Chief Information Officer, Office of the Secretary of Defense
For 49 consecutive years, the AOC International Symposium and Convention has been the leading annual event for Electronic Warfare (EW), Information Operations (IO) and Electromagnetic Spectrum Operations (EMSO) professionals from around the world. This legacy is self-evident as we approach the 50th anniversary of the AOC Symposium and the AOC as a whole. The theme for this year's event is "Proud Legacy, Strong Future." The strength, passion and vision of the Electromagnetic Spectrum (EMS) Warfare community are strong today and swiftly propelling the AOC into its next 50 years.
In today's fiscal environment, it is imperative to consider all avenues for professional development, and this Symposium promotes the Spectrum Warfare community in a dynamic environment available nowhere else. This year features more than 27 hours of focused discussions and passionate practitioner perspectives from the leading military and industry experts.
It's the best financial investment you can make in yourself this year.
Didn't pre-register? Just show up on-site!
Register Today
Full Symposium Details
---