Print this Article | Send to Colleague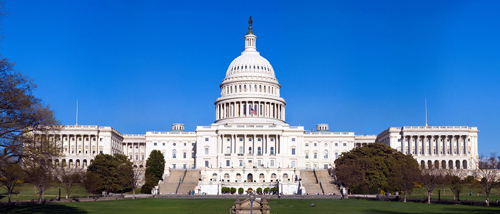 REGISTRATION CLOSES OCTOBER 10 for the AOC's Capitol Hill Awareness Day, October 31
Please join the Association of Old Crows (AOC) for Capitol Hill Awareness Day (CHAD) 2013. CHAD is an important opportunity for U.S. AOC members to visit the nation's capital, experience first hand how Congress works, and represent the AOC and Electronic Warfare (EW) in meetings with congressional representatives and senators. The event is free, but you must be a U.S. resident to attend.
HOW IT WORKS
RSVP for CHAD by downloading this
registration form
. (
Registration deadline is October 10
.) Email the completed form to
Brock Sheets
or fax it to (703) 549-2589. Once we receive your registration, we will place you in a small team and work to schedule meetings with your congressional representative and senators based upon the information you provide. Upon check-in, you can pick up your participant information packet and view your team's meeting schedule. Check-in is available during AOC Central hours at the 50th Annual AOC International Symposium and Convention and prior to the Advocacy Training Seminar.
On Monday, October 28, 3 p.m.-4 p.m., at the Marriott Wardman Park Hotel, Washington, D.C., there will be an Advocacy Training Seminar. CHAD registrants are strongly encouraged to attend. At the training seminar, AOC staff will provide you helpful information on:
An Introduction to the AOC Advocacy Program
The AOC Advocacy Message to Congress
How to Communicate Effectively to Congress
Roles and Responsibilities for Team Meetings
Congressional Meeting Do's and Don'ts
On Thursday, October 31, 8:30 a.m.-9:30 a.m., CHAD participants will congregate on Capitol Hill (location TBD) for a brief organizational breakfast meeting. Members and staff from the congressional EW Working Group (EWWG) will be invited to attend.
At 9:30 a.m., CHAD teams will disperse for scheduled meetings. Teams will also be asked to drop off AOC material to select congressional offices that do not have meetings with the AOC. Upon completion of team meetings, participants are welcome to meet at the Longworth House Office Building Cafeteria for a no-host lunch.
Registration Deadline is October 10.

Learn More...
---