Print this Article | Send to Colleague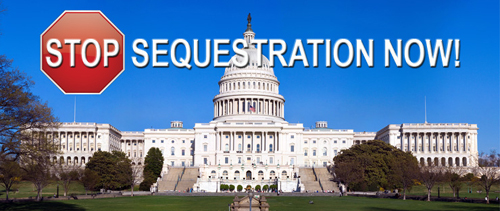 URGE YOUR REPRESENTATIVES TO TAKE ACTION! Reversing Sequestration Remains a Critical Need
Because of the White House and Congress's inability to reach a deal to reverse mandatory across-the-board sequestration budget cuts, the initial round of multibillion-dollar cuts to defense and non-defense federal agencies has begun. Unless reversed, sequestration will cut defense and non-defense programs by $1 trillion over nine years. Sequestration will put at risk more than a million American jobs, including hundreds of thousands of small business jobs, and threatens to stall the economic recovery.
The public is now waking up to the consequences of sequestration. You can make a difference. Write your elected officials and urge them to reverse this bad policy.
The AOC remains committed to stopping sequestration!

---