Print this Article | Send to Colleague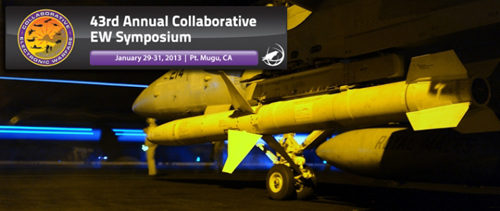 REGISTER NOW! 43rd Annual Collaborative EW Symposium, January 29-31 at Pt. Mugu
As EW warfighting requirements continue to evolve in their complexity and interdependency, it is clear that future EW systems must work collaboratively with other air, ground, surface and space systems, such as cyber, intel, kinetic and spectrum management.
The
43rd Annual Point Mugu Electronic Warfare Symposium
will facilitate the exchange of enabling concepts and provide a venue to disseminate current research in the fields of collaborative electronic warfare. Prominent leaders, contributors and representatives from the military, government, academia and industry will come together to address current electronic warfare gaps and emerging technologies in collaborative electronic warfare required to address these gaps.
Register Today!
---