Print this Article | Send to Colleague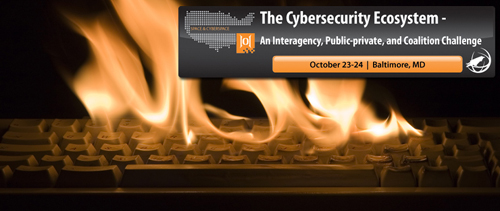 APPLICATION DEADLINE FRIDAY: The Cyber Security Ecosystem – An Interagency, Public-Private, and Coalition Challenge
Dealing with the sophisticated threats facing our networks requires a seamless interaction between domains and public-private sectors and among Coalition Partners. This conference will examine in a classified environment the current state of those seams and the challenges ahead.
This jointly supported conference between the Association of Old Crows Information Operations Institute (AOC IOI), Northrop Grumman and other U.S. Defense Industry Partners will include representatives from
U.S. Cyber Command, Department of Homeland Security
and the
FBI
in an
interactive tabletop exercise
. Principal participants will act as players in this exercise, built from PACOM discussions held the week prior around A2AD and Air Sea Battle Concept development and the impact to coalition operations and cyber national security
You must apply to attend this event. Applications are due Friday, October 12, so don't delay!
Learn How to Attend
---