Print this Article | Send to Colleague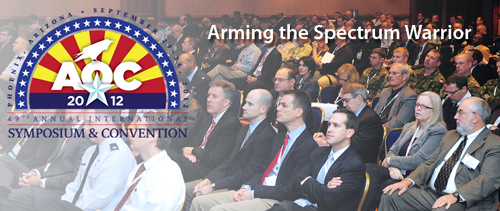 SEE YOU IN PHOENIX! Register On-Site for the 49th Annual AOC International Symposium and Convention

Not registered for the 49th Annual AOC International Symposium & Convention? You can still come and
register on-site starting Sunday
in the Phoenix Convention Center. In addition to the exceptional lineup of keynote speakers, this year's Symposium includes 13 educational sessions with top level speakers from military, government and industry.
The Classified Symposium
, "Intelligence Data Requirements for Next Generation Platforms and Conflicts" is September 27 at Luke AFB in Phoenix.
Key speaker just announced: Brig. Gen. Jose J. Salinas.
Click here
to view the symposium agenda!
Also visit our Convention pages at
crows.org
to check out the
updated Symposium agenda
and speakers and find schedule and travel details!
KEYNOTE SPEAKERS: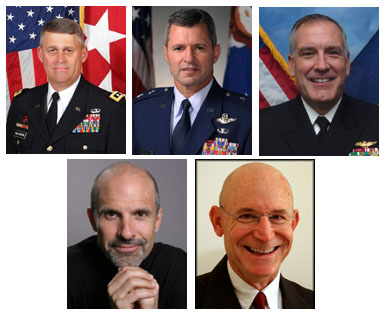 2012 AOC Gold Medal Winner

Lt. Gen. David D. Halverson, Deputy Commanding General, Chief of Staff, U.S. Army Training and Doctrine Command


"Unveiling the Unified Command Plan for the EMS Warrior"
"Developing the Joint Force for 2020"
"Big Data. New Physics. The Ultimate 'Weak Signal' Detection Weapon"
"Imagining the Next Evolution of National Security"
---