Print this Article | Send to Colleague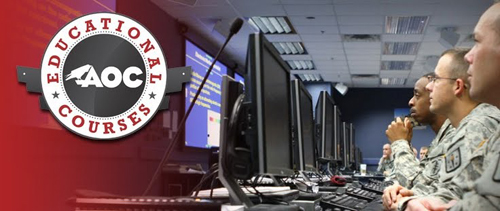 EDUCATION YOU CAN USE, ON-SITE at the 49th Annual AOC Symposium in Phoenix!

Make the most of your AOC Convention trip by planning now to take one of the convenient on-site courses planned for Phoenix. Register for your course when you register for convention and take advantage of early savings!
Full Convention Details


September 18-21
: Electronic Warfare Update Course

Course Details
September 20-21
: Effectiveness Evaluation of Electronic Self Protection

Course Details
September 22-23
: Modeling and Simulation Course

Course Details
September 22-23
: Survey of EM Battle Management Applications

Course Details
September 25
: Survey of EW and Cyber Applications

Course Details

September 27-28
: Radar for Electronic Warfare Professionals Course

Course Details
September 27-28: Survey of EW Unmanned Aerial System (UAS) Applications and Payloads

Course Details
---