Print this Article | Send to Colleague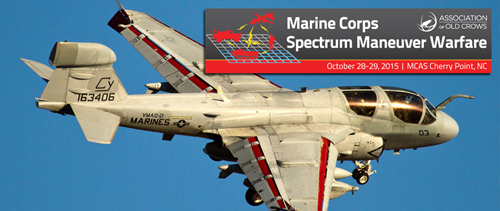 REGISTER NOW! Marine Corps Spectrum Maneuver Warfare, October 28-29, MCAS Cherry Point
Conference is Approved by USMC
-
Click Here to Download the Memo
For the last 65 years, the Marine Corps has been a leader and innovator in the field of airborne electronic warfare as technology has advanced and new threats have emerged. Today, as our adversaries become more reliant on the RF spectrum for specialized sensing and networking their platforms, sensors, control systems and weapons, and as unmanned aerial systems take on larger roles across the battlefield, the Marine Corps continues to adapt its warriors, systems and capabilities to prosecute spectrum maneuver warfare using airborne systems to exploit the spectrum vulnerabilities of our adversaries, interdict their operations that rely on RF sensors, controls and connectivity, and target and destroy their spectrum-linked fighting systems and capabilities. This Marine Corps Spectrum Maneuver Warfare Symposium will address the Marine Corps challenges, current capabilities and future plans as they continue to evolve their airborne capabilities to fight in the spectrum domain.
KEYNOTE SPEAKERS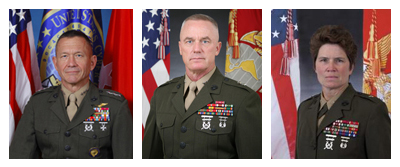 Lt. Gen. Jon M. Davis
Deputy Commandant for Aviation
MGen H. Stacy Clardy
(invited)
Deputy Director for Force Management,
Application and Support, J8
BGen Loretta Reynolds
(invited)
Principal Director OUSD Policy
South/Southeast Asia
Register Now!
TABLE TOP DISPLAYS AVAILABLE!
Take advantage of the opportunity to sponsor this inaugural event and be highlighted to thousands, including DOD officials, military, government offices, academia leaders, research and development organizations and industry partners.
Become an exhibitor today
Platinum Sponsors


Silver Sponsors



Bronze Sponsor


---