Print this Article | Send to Colleague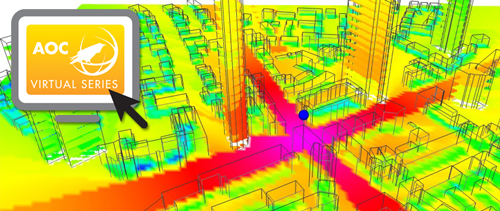 JUNE AOC VIRTUAL SERIES WEBINAR:
Signal Analysis in Congested Environments
June 11 | 1400-1500 EDT (1800-1900 GMT)
There has been an explosive increase in the activity of the radio spectrum causing an ever-increasing density of the signal scenarios. Due to the increase in the number of signals, a manual approach is no longer effective or practical. The need for automatic simultaneous processing of many signals at every stage of the signal analysis workflow is necessary, from detection through classification through report generation. The result is a need for enhanced complex signal analysis capabilities.
Advancements in digital signal processing have enabled the development of faster and more accurate detection/pre-classification methodologies. Automatic rule-based workflows combine the results from specialized signal detectors including high-speed spectral shape detection (frequency domain analysis) with the robust results gained by signal classifiers (time-domain analysis). The early separation of signals of interest from signals of non-interest in the processing-chain increases the efficiency of the signal processing process especially in contested and congested signal scenarios.
Advances in digital signal processing have also enabled signal processing of numerous DDCs (digital down-converters) on segments of IQ data streaming from one wide-band source. This provides the ability to process many signals captured with one receiver as opposed to architectures that necessitate one hand-off receiver per signal processing channel. Pros and cons of each approach will be discussed.
This webinar will review a modern approach to the workflow involved with finding signals in a dense environment.

Register Now
Platinum Sponsor

---