OBITUARY: Long-Time Member Edward "Jack" Donovan Sr.
Print this Article | Send to Colleague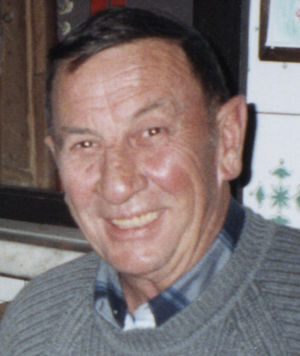 Maj. John Edward "Jack" Donovan Sr. (USAF Ret), 82, died peacefully at his home in Tucson, AZ, on April 11. Jack was born in Butte, MT, on April 4, 1933 to Richard and Julia Piazzola Donovan. On November 25, 1954, Jack married the love of his life, Joyce Becky. Upon graduating the University of Montana in 1956, he entered the Air Force and soon completed Navigator and Electronic Warfare Officer training. During their 60 years of marriage, the Air Force life suited their shared sense of adventure, taking them from Japan to Las Vegas and many places in between. For many years, they settled down on the Gulf of Mexico in Ft. Walton Beach, FL.
Jack enjoyed auto repair, carpentry projects and a good book. Jack was admired for his integrity, sense of humor, honesty and love of his family. Jack and Joyce also enjoyed entertaining friends and relatives. Jack's initial assignments in the Air force were in the B-66 and B-52 bombers before he was assigned to the then highly classified Wild Weasel mission. On December 22, 1965, then Capt. Donovan and his pilot, in their F-100F, were the first to successfully target and destroy a North Vietnamese SAM site. For his effort, Jack was awarded the Distinguished Flying Cross.
He then went on to help lay the groundwork for the USAF Wild Weasel School and was a leading advocate for the development of the F-4G Advanced Wild Weasel. In addition to several medals and commendations and in honor of his distinguished service, the Air Force Navigator School in San Antonio awarded a trophy in his name to the top Electronic Warfare graduate in each class. After retiring from the Air Force in 1974, Jack remained a leader in promoting the value of electronic warfare. In 1989, Jack accepted a position with the Air National Guard Test Center in Tucson, AZ. He is survived by his wife, Joyce, and sons, Jack Jr. (Carol), Joe (Jeff), Mike (Marjorie) and Patrick (Deborah). Jack delighted in his seven grandchildren, three great-grandchildren and a sister and brother. In lieu of flowers, donations may be made to the Community Food Bank of Southern Arizona, P.O. Box 26727, Tucson, AZ 85726-6727.