Print this Article | Send to Colleague
REGISTER TODAY! Dixie Crow Symposium 38 – Maximizing EW/ISR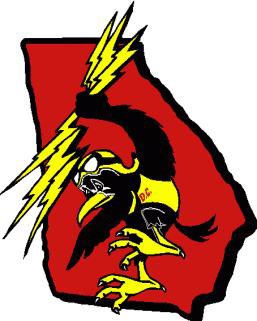 C
apabilities in an Austere Budget Environment
The men and women of the Dixie Crow Chapter of the Association of Old Crows will host our 38th consecutive Annual International EW Symposium from
March 24-28, 2013
. Our technical program, conducted at the unclassified level will consist of requirements, intelligence, analyses, and program status reviews from throughout the Electronic Warfare/Information Operations communities.
This symposium is one of the largest aviation electronic defense trade shows in the country, drawing from industry, academia and government alike. We've selected our theme "Maximizing EW/ISR Capabilities in an Austere Defense Budget Environment" and have confirmed
Lt. Gen. Robert Elder
, AOC president, as our Keynote Speaker Tuesday morning.
The technical sessions will be held from 12:30 p.m. till 4:30 p.m. on Tuesday, March 26, and will continue from 8 a.m. till 4:30 p.m. on Wednesday, March 27 in the Scott Theatre, Eagle Building of the Museum of Aviation. Following the Theme
"Maximizing EW/ISR Capabilities in an Austere Defense Budget Environment,"
we've compiled an excellent venue of technical presentations to be delivered this year. The following companies/organizations have volunteered to be represented: OO-ALC, 461st ACW, AFLCMC/WIID, GTRI, AFLCMC/WNY, MERC, Tektronix, Northrop Grumman, X-Com LLC, BAE Systems, NSWC Crane and AAI.
A very special event has been added this year to emphasize our theme for the symposium.
Maj. Gen. (USAF retired) Robert McMahon
, president of the 21st Century Partnership, will lead a panel discussion on the proposed DoD budget cuts and the effect that they will have on supporting the war fighter. The panel members will consist of VP level executives from major defense contractors
BAE, Boeing, ITT Exelis, Lockheed Martin, Northrop Grumman, Raytheon, MERC and GTRI. Congressman Austin Scott
, U.S. Representative for Georgia's 8th Congressional District, also plans to participate in the panel discussions.
Onsite registration begins Sunday, March 24 at the Marriott Courtyard, 589 Carl Vinson Parkway, with the hospitality suite open from 5 p.m. to 10 p.m. Registration forms can be found on the
Dixie Crow website
. The official activities begin Monday evening, March 25, with a BBQ supper at the Landings Golf Course clubhouse. The Landings Golf Course is located in Statham's Landings Golf Club just south of Robins AFB off of Old Hawkinsville Road. Tickets for the BBQ Supper/Sports Banquet are $15 each to enjoy a BBQ supper provided by the Statham's Landing restaurant at the Landings Club House. Tickets for this event need to be purchased in advance via Symposium Registration Form.
The Exhibit Hall, Museum of Aviation, Century of Flight building, will open promptly at 11 a.m. Tuesday, March 27, featuring more than 50 exhibitors with more than 60 booths showcasing high technology accomplishments and capabilities of the various vendors. The exhibit hall will be open until 8 p.m. in the evening with a special Exhibitor Reception being hosted from 5 p.m. to 7 p.m. to recognize our Scholarship Recipients and our sponsors;
Col. Mitch Butikofer
, 78ABW/CC will be providing opening remarks to all attendees. The Exhibit Hall will also be open on Wednesday from 10 a.m. until 3 p.m.
Our 38th Annual Conference will close on Wednesday, March 27 with the Annual Banquet held at the Marriott Courtyard, Warner Robins with social hour beginning at 6:30 p.m. We're honored to have
Mr. Wayne Osborne
, Director, 402d Maintenance Group, as our scheduled speaker for the evening's festivities. Tickets may be purchased in advance via the Registration Form.
We look forward to seeing you there!
Register Now
Exhibitor Booth Listing
Schedule of Events
More about the Dixie Crow Symposium
---