Print this Article | Send to Colleague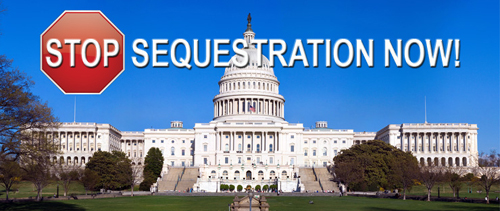 Click HERE to Immediately Contact the White House and your elected officials in the Senate and House
Unless Congress acts before March 1, 2013, $500 billion in new defense cuts will hit our military. Secretary Panetta says this "sequestration" budget would "hollow out" our armed forces. The "across-the-board" nature of the cuts in sequestration, means that the DoD will not be able to effectively choose how and where its available funds should be diverted. Rather than giving the DoD commanders the ability to allocate their budgets to properly maximize operational efficiency, sequestration will leave vital programs underfunded, and leave less essential programs floundering.
Contact your elected officials today and urge them to provide DoD commanders the flexibility to tailor their budgets as necessary without being forced upon them through sequestration. Across the services, we need to ensure balanced EW capability in support of our warfighters and their Combatant Commanders in all future combat scenarios.
The AOC has partnered with the Aerospace Industries Association (AIA) to take action to stop sequestration. Follow the link below to contact your elected officials and urge them to...
---